POWERFUL
PROTECTION FOR OUR CLIENTS
28 Years of Experience
"Study Your Opponent, Create a Winning Strategy, Execute Your Plan To Win"
Attorney and Lawyer, Keith Prater's main office is located in Newnan, metropolitan Atlanta, Georgia. He has over twenty eight years of successful litigation experience and negotiating winning settlements in the following areas of law: Personal Injury, Family - contested and uncontested divorce, custody, alimony, and modification, DUI and serious misdemeanors, and business disputes. He also does adoptions. Call today on:
770-253-7778
READ MORE
ADOPTION AND FAMILY LAW
DIVORCE AND CUSTODY
DUI &SERIOUS MISDEMEANORS
Fulfillment comes from within, never from without. If you are not happy and have not been with your spouse after counseling, and years of trying.
The happiest legal procedure a lawyer gets to do. Prater is experienced in Step-parent Adoptions, Relative Adoptions and Third Party "open" adoptions.




There are a multitude of misdemeanors that can screw up a person's life in terms of employment eligibility with a Governmental Agency, Federal, State and Local, The Armed Services and even employment in many private industries.
PERSONAL INJURY
BUSINESS LITIGATION
"During the past 22 years there is not a business litigation case I have not successfully concluded".
VIEW MORE SPECIALTIES
Meet Keith Prater
Over the past 27 years I have come to appreciate the fundamental fact that Judges do not like being presented documents with highlighted passages and handwritten notes beside the part of the document a party thinks is important and wants to make sure the Judge does not overlook it. Defacing a document or picture that way is really close to demanding that a Judge become a participant in the blind men and the elephant fable Socrates wrote about, rather than be the Judge. The presentation of any case cannot be a narrowly scoped exercise in selective and highlighted fact presentation. The Blind Men And The Elephant allegory is an illustration in narrowly focused deductive reasoning the mistakes that such an exercise can create, and in the law it illustrates the banality of the Socratic method when all the material facts are not put before the trier of fact. The Judge controls his or her court and no one else has any right to 'sell' certain passages in a document. If you have what you think is the 'end all/be all' document or picture, make several copies of it and if you feel the urge to point something out on it, write on one of the copies and give that to your lawyer along with a 'pristine' copy for the Court. Your lawyer can then present the clean document to the Judge and then ask to draw the Judges attention to the passage you highlighted in your 'marked' copy. I hope this little 'tip' gives you an appreciation for the sophistication the practice of law presents and that you will call me when you have a legal issue. Keith Prater – 770-253-7778. Call for an appointment today.
READ MORE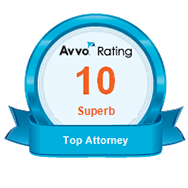 If you have been seriously hurt call me now before evidence goes missing or memory fades. I will review the mechanics of how you were injured and if warranted send out my private investigator to dig up facts that might just enhance the value of your case.